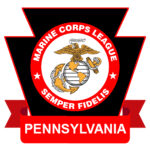 Marine Corps League of Pennsylvania
Preserving Traditions...
Providing Fraternity...
Promoting the Future
Mission Statement 

The mission of the Marine Corps League is to promote the interest and to preserve traditions of the United States Marine Corps; strengthen the fraternity of Marines and their families; serve Marines & FMF Navy personnel who wear or have worn the Eagle, Globe, and Anchor; and foster the ideals of Americanism and patriotic volunteerism.
January Meeting - Chili Cookoff

USMC Birthday Messages
Keystone Leatherneck

(Dept. Newsletter)   OCTOBER 2023
JULY '23 UPDATE to BOT Contacts, etc. posted at Resources
2023 National Convention photos may be found HERE
2023 Department Convention Photos may be found HERE
Thank you to those who have shared the photos!
LIFE MEMBER RATE CHANGE effective 7/1/2023
Department of Pennsylvania Marine of the Year 2023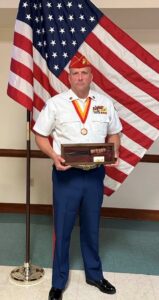 Howard Schaeffer
Department of Pennsylvania Associate of the Year 2023

Carol McIntosh with Department of PA Marine of the Year Society
Northeast Division Marine of the Year 2023

Victoria McCoy with prior honorees
Northeast Division Associate of the Year 2023

Carol McIntosh with Dept. Commandant Brady & First Capitol Commandant Todd Hyson
2023

Raffle Winners

Thank you for supporting our Programs