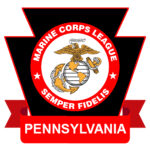 Marine Corps League of Pennsylvania
Preserving Traditions...
Providing Fraternity...
Promoting the Future
Mission Statement 

The mission of the Marine Corps League is to promote the interest and to preserve traditions of the United States Marine Corps; strengthen the fraternity of Marines and their families; serve Marines, FMF Corpsmen, and FMF Chaplains who wear or have worn the Eagle, Globe, and Anchor; and foster the ideals of Americanism and patriotic volunteerism.
Northeast Division Marine of the Year 2023

Victoria McCoy with prior honorees
Northeast Division Associate of the Year 2023

Carol McIntosh with Dept. Commandant Brady & First Capitol Commandant Todd Hyson
MEMORIAL DAY 2023 Proclamations
Commandant Baker                                  Dept of PA at Indiantown Gap National Cemetery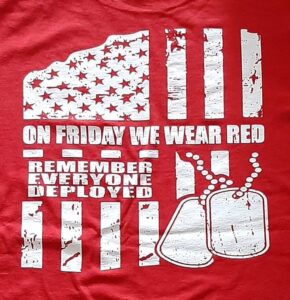 R.E.D. MCL shirts available NOW!
HOLLIDAYSBURG VETERANS HOME GROUNDBREAKING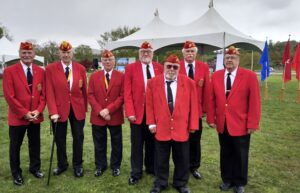 District 7 Detachments turned out for the groundbreaking of a new Community Living Center at Hollidaysburg Veterans Home on May 2. From left to right. Jay Buchanan Commandant Det 1117; I J "Duffy" Hines Commandant Det 675 and Chairman of the HVH Advisory Committee; Robert Lohr Adjutant Det 287; Dave Brady, Department of PA Commandant; Paul Miller Commandant Det 660; Gary Burkett Paymaster Det 660; Tom Brown Commandant Det 301 and District 7 Vice Commandant.  Click HERE to learn more about the project.
2023 Leadership Course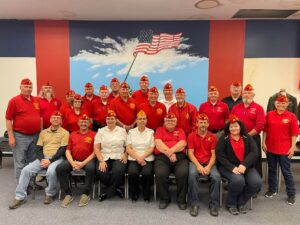 Graduates and two of the three instructors of the Leadership Course - 2023 hosted by Allegheny Valley Detachment #827.
Course Instructors:  SVC Diana Henry (Dean of Schools), JVC Victoria McCoy, & Joe Spinnenweber (not pictured, someone had to take the photo).
Auxiliary in Action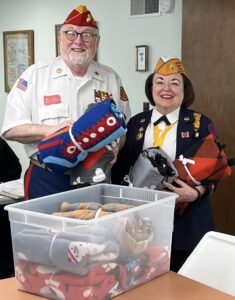 MCLPA President Ruth Moyse presents Commandant Dave Brady with 42 blankets made by K-5 students at Glenwood Elementary School in the Rose Tree Media School District. Materials were provided by Gen. Smedley D. Butler Det #741 (top photo). Commandant Brady presented the blankets to Deputy Adjutant General Maureen Weigl at the April Pennsylvania Veterans Commission meeting to be shared at Veteran's Homes across the Commonwealth (bottom photo).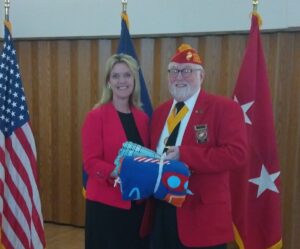 2022

2022 Veteran & Youth

Thank you for supporting our Programs